| | |
| --- | --- |
| Loire | 2007.03.27 05:08 AM |
---
[SR] 2000.03.31 - Shouso Strip (CD) [Album]

勝訴ストリップ (Shouso Strip)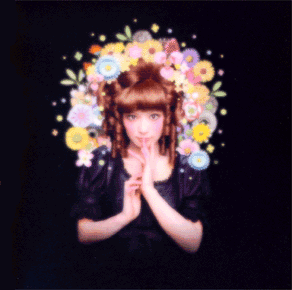 01. 虚言症 (Kyougenshou)
02. 浴室 (Yokushitsu)
03. 弁解ドビュッシー (Benkai Debussy)
04. ギブス (Gips)
05. 闇に降る雨 (Yami ni Furu Ame)
06. アイデンティティ (Identity)
07. 罪と罰 (Tsumi to Batsu)
08. ストイシズム (Stoicism)
09. 月に負け犬 (Tsuki ni Makeinu)
10. サカナ (Sakana)
11. 病床パブリック (Byoushou Public)
12. 本能 (Honnou)
13. 依存症 (Izonshou)
Total Playtime: 55:55
Second-Press Availability:
Amazon.co.jp
,
CD Japan
,
HMV Japan
,
YesAsia
| | |
| --- | --- |
| frecklegirl | 2007.04.04 01:42 AM |
---
The special thanks in the album booklet:
Quote:
---
全世界にお住まいの、SSの方々。
何時も有難う御座居ます。今後も努めて参りたく存じます。
何卒宜しくお願い申し上げます。
おうちに帰る迄が遠足ですが何処に行こう共、
続くのは勝ち戦です。
To everyone of SS in homes throughout the world.
Thank you so much, always. I know I have to work hard from now on, too.
Please, let's all get along.
We're all on a trip until we can return home, but wherever we go together,
the next one will be a victory.
---
...browsing around the rest of
the site
, I'm also discovering some interesting things. In addition to her black Persian, Goethe, Ringo had (has?) 2 other cats: Nietzsche and Schumann. ..No words, really. XD She really was quite a rebellious young girl.
| | |
| --- | --- |
| zarya | 2007.04.04 09:36 AM |
---
I have a giant sticker that's just like the limited edition cover (pink with girl), was that given with the first press of the limited edition or separetely?
| | |
| --- | --- |
| frecklegirl | 2007.04.04 12:54 PM |
---
Ooh, is there anything on the back when you peel it off? XD
| | |
| --- | --- |
| zarya | 2007.04.04 04:20 PM |
---
Quote:
---
Originally Posted by frecklegirl (Post 400)
Ooh, is there anything on the back when you peel it off? XD
---
I didn't stick it anywhere, so the protector is still on (no idea where I'd put it anyways), it's not stuck on the case or anything, it's just the same image with SR/SS written in big letters.
| | |
| --- | --- |
| Linnéa | 2007.04.06 04:10 AM |
---
The first Ringo CD I bought, the first-press edition for less than $20 from a Swedish site. It has been the soundtrack of my life since - I know every little quirk by heart.
| | |
| --- | --- |
| Tokyo Jihad | 2007.04.06 08:07 AM |
---
If they ever put out a "Shiina: Best of..." I think it would contain HALF of this album.

As I said before, I think this is her "classic." This is her Sgt Pepper, her Joshua Tree, her Zepplin II, whatever else throw me a good artist and I'll throw back their "classic album" back at ya.

HOWEVAA

I dont think it's her best album. Even with the monster songs it has, it has other songs that really don't hit the mark as well. I can't tell if theyre really just mediocre or if its when put in comparison. I never listen to a song like Benkai Debussy when its not preceding Gips so it's hard to say.

Since my post about MM, I feel like I wanna put it above SS in my personal chart. But then I tell myself "Howevva, Honnou, Tsumi to Batsu, and Gips slaughter anything on MM..." so it's a push.
All times are GMT -8. The time now is

11:31 PM

.
Powered by vBulletin® Version 3.6.5
Copyright ©2000 - 2019, Jelsoft Enterprises Ltd.